COVID-19 Disinfection Services in Dallas
Sanitization Services to Keep Employees & Customers Safe from the Coronavirus
This is a stressful time for many. We've recently seen just how quickly a virus can spread throughout a country – and then across the globe. Now more than ever, it's important that business owners take every precaution to protect their customers and employees from the spread of COVID-19 and other germs and bacteria. At Safe From Spread - Dallas, TX, we are equipped to handle your disinfecting and sanitizing needs.
Contact our Dallas COVID-19 disinfection team today to learn more about our disinfecting and sanitizing services. We also offer emergency cleaning services.
Our COVID-19 disinfecting and sanitizing company in Dallas has advanced tools, technology, and techniques to confidently deliver a safe environment. Any property that sees people coming and going is at risk of unintentionally spreading this coronavirus throughout your facility and beyond. Proper sanitizing and disinfecting requires continued efforts. Our services include full workplace sanitization as well as additional services to help you fight the spread between our visits.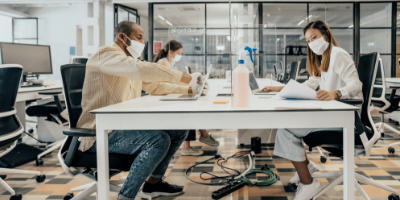 Our Disinfection & Sanitization Process
COVID-19 is no ordinary virus, which means your business needs a sanitizing company in Dallas ready to deliver more than just ordinary disinfecting services. Our team ensures your property is protected from COVID-19 and other germs and bacteria by using thorough, floor-to-ceiling disinfecting and sanitizing techniques.
Safe From Spread - Dallas, TX uses commercial grade products that:
Kill up to 99.9% of viruses and bacteria, including the COVID-19 coronavirus
Are 100% environmentally friendly and non-toxic
Are effective on all surfaces, including those that are soft and porous
Our Dallas disinfecting team is ready to handle all kinds of properties. Our tools and technology allow us to move quickly and cover hard-to-clean areas. If your business has recently been shut down due to an outbreak, we offer emergency cleaning services and will help you get up and running again as quickly as possible. Our experts will make sure your property is in full adherence to all CDC guidelines.
Our Additional Sanitizing & Disinfecting Services
Fighting the COVID-19 virus is a team effort. Our thorough workplace sanitization is the best first step toward protecting your business and everyone in it. But your responsibility extends beyond these regular visits. Business owners must take additional steps to keep their properties safe. Safe From Spread - Dallas, TX offers additional services that will help you in this fight.
Our other services include:
If you have a question about one of the above services, don't hesitate to reach out to us. We understand that every business is different and may require a unique approach to keeping a property safe. We will be happy to discuss your needs and make recommendations accordingly.
Trust the Authority on Fighting COVID-19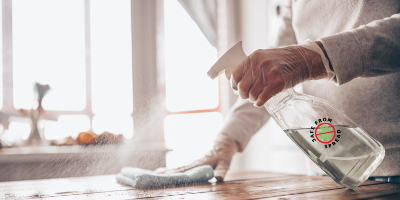 It all begins with a consultation with our team. During this meeting, we'll tour your property, discuss any unique needs or areas of concern you may have, and answer any questions. We'll then make a recommendation about our services, including the best time and frequency for our visits.
Reach to us today at (214) 247-7776 to request your free estimate!